Caspar Beach RV Park and Campground Map
The Caspar Beach RV Park and Campground offers a great variety of sites.  Some are near the creek, some feature lush foliage, some have ocean views.  We offer everything from full RV hookups and permanent sites to campsites for groups and overniters.  Click on the map to the right to enlarge.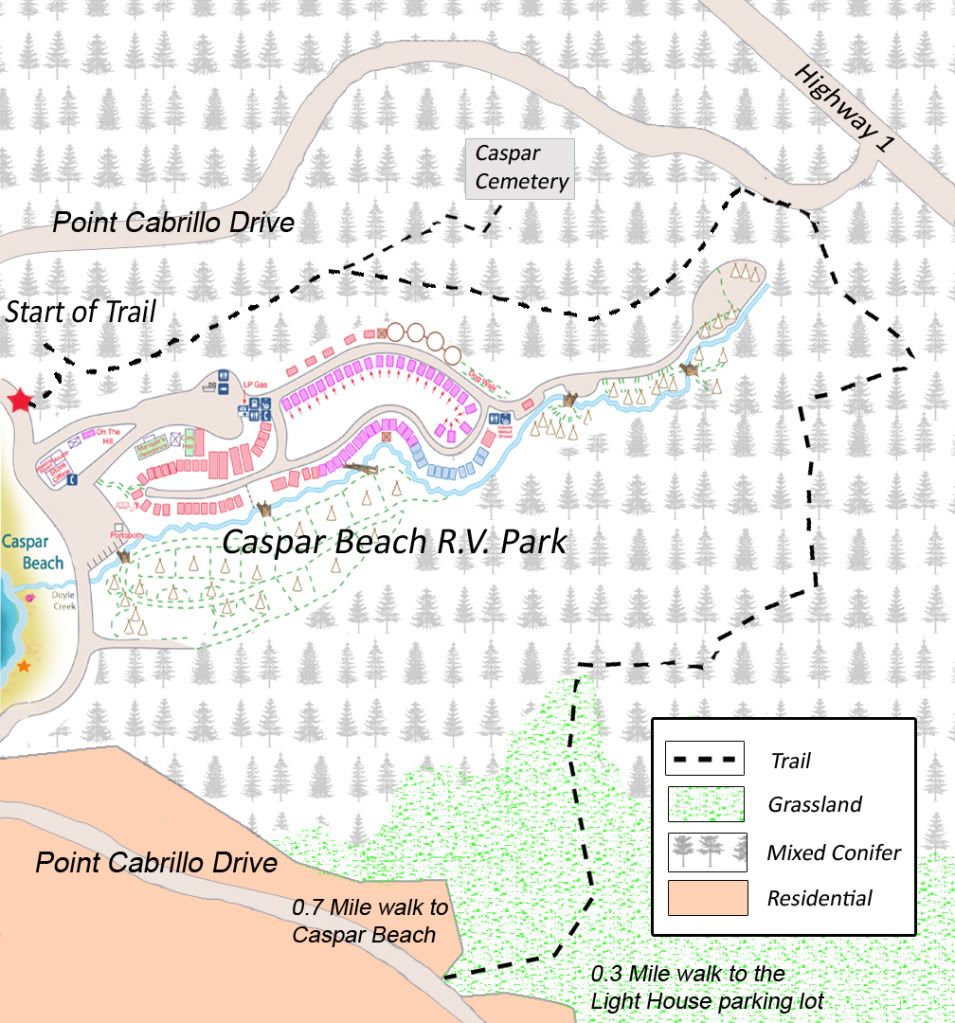 To the left is a map of the trail, located at Caspar Beach it ends at Point Cabrillo Drive near the northeast corner of the Point Cabrillo Light Station State Reserve.  This pedestrian trail winds through the southernmost stand of Sitka Spruce, in Northern California, providing users with beautiful forest and meadow views, as well as an occasional glimpse of the ocean.
.
---
To the right you'll find a map of the Caspar, California area. To the north of us you'll see the Caspar Inn as well as walking trails out to the headlands and south to the Point Cabrillo Lighthouse. Click on the map to enlarge.